Americans Willing To Give Up A Lot To Be Healthy
With the weather getting colder and colder, a lot of people will be dealing with sniffles, if not a full-blown cough, cold or even the flu. Of course, nobody likes getting sick, and it seems most people would be more than willing to give up a lot of things if it means they'd always stay healthy.
According to a new poll conducted by The Vitamin Shoppe, 29% of people say they'd be willing to give up social media if it meant not having to deal with coughs, colds or sore throats, while another 29% would give up caffeine and 21% would actually give up sex.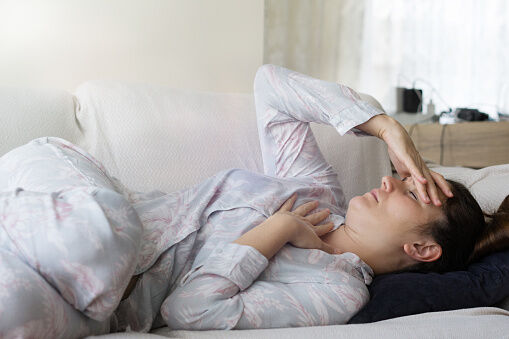 Other things people would be willing to give up to not get sick include watching TV shows and movies (18%) and vacation time (17%).
Now how people react when they do get sick is another story. It seems 45% of people become extremely needy when they're ill (has to be us guys!), while a third say they exaggerate their symptoms just to get sympathy (the guys again). And when they are sick, many will do anything to feel comfortable. The survey finds that 70% will sleep or nap to make themselves feel better, while 53% will wear pajamas all day, 49% will binge watch TV and movies, and another 24% will eat junk/comfort food.
Source: SWNS Digital

Mike Salois
Want to know more about Mike Salois? Get his official bio, social pages & articles on KIX 100.9!
Read more